Las cinco razas de perros más inteligentes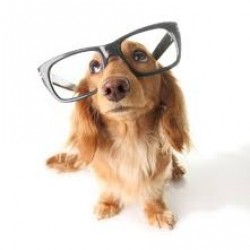 Cuando hablamos de inteligencia canina, nos referimos a que un perro es capaz de entender cerca de 165 palabras y gestos humanos, son capaces de resolver problemas sencillos y de contar hasta cinco. Increíble pero cierto. Al menos esa es la conclusión a la que han llegado en la Universidad de British Columbia en Vancouver (Canadá), el equipo del investigador Stanley Coren.
Hoy en Mónica Gómez te contamos las razas de perro más inteligentes, según la lista elaborada por Stanley Coren, el creador de The Intelligence of Dogs, un libro que estudia los diferentes tipos de inteligencia canina y ofrece una completa lista acerca de estas teorías. No obstante, la raza del perro no siempre es el factor clave. Todo depende de la educación y estimulación mental que se le ofrezca.
1. Border collie. Perro pastor, perro vigilante y perro terapia. Considerado como el perro más inteligente en la lista de Stanley Coren. Si eres un amante del deporte, un collie será tu fiel compañero durante tus rutas. Eso sí necesita de mucha atención, cariño y estimulación mental a través de juegos de inteligencia. Uno de los casos más conocidos es el de Chaser, un Border Collie capaz de identificar 1.022 juguetes distintos.
2. Caniche o poodle
Su energía y habilidad para aprender trucos de todo tipo lo convierten en uno de los famosos perros de concurso.
3. Pastor Aleman
Inteligente e intuitivo. Dotado de cualidades físicas impresionantes, es justamente reconocido entre las mejores razas aptas para la defensa personal. Puede asumir todo tipo de tareas desde perro policía detectando droga, como perro de rescate o sencillamente como un maravilloso perro de compañía.
4. Golden Retrevier
No solo destaca por su inteligencia sino también por su belleza y su carácter afable y bonachón. Es paciente y fácil de educar, además se comporta de maravilla con otros perros, niños y adultos. Es por ello, que se ha popularizado como perro de terapia para niños autistas, mayores con alzheimer o niños con discapacidades.
5. Dobermann Pinscher
Por su aspecto físico, tendemos a pensar que es un perro peligroso y de carácter fuerte. La realidad es que aunque posee una personalidad exigente hablamos de un perro equilibrado capaz de entender las órdenes de inmediato, bastante tranquilo y tolerante.
¿Por qué se les considera inteligentes? Según el artículo publicado sobre la inteligencia canina en el blog "Encantador de perros" :
Necesitan cinco ejercicios para entender órdenes nuevas
Muestran capacidad para recordar sin necesidad de practicar las pruebas repetidamente
Responden a la primera orden el 95 % de las veces como mí­nimo
Tienen una rápida respuesta aunque sea a una cierta distancia
Aprenden correctamente siendo adiestrados por entrenadores relativamente inexpertos.
No olvides que el refuerzo positivo es la mejor forma de educar a estos perros tan inteligentes, ¡no escatimes en felicitaciones, snacks y palabras amables!